Powerful Features
Mobile Measurement Platform
Measure & analyze the effectiveness of your marketing campaigns.
Mobile attribution
Measure the performance of all your channels with the mobile app attribution available.
Rich in-app events
Define milestone events as per your audience features.
Multi-touch attribution
Broaden your understanding of customer journeys by identifying all touch-points that contribute to conversions.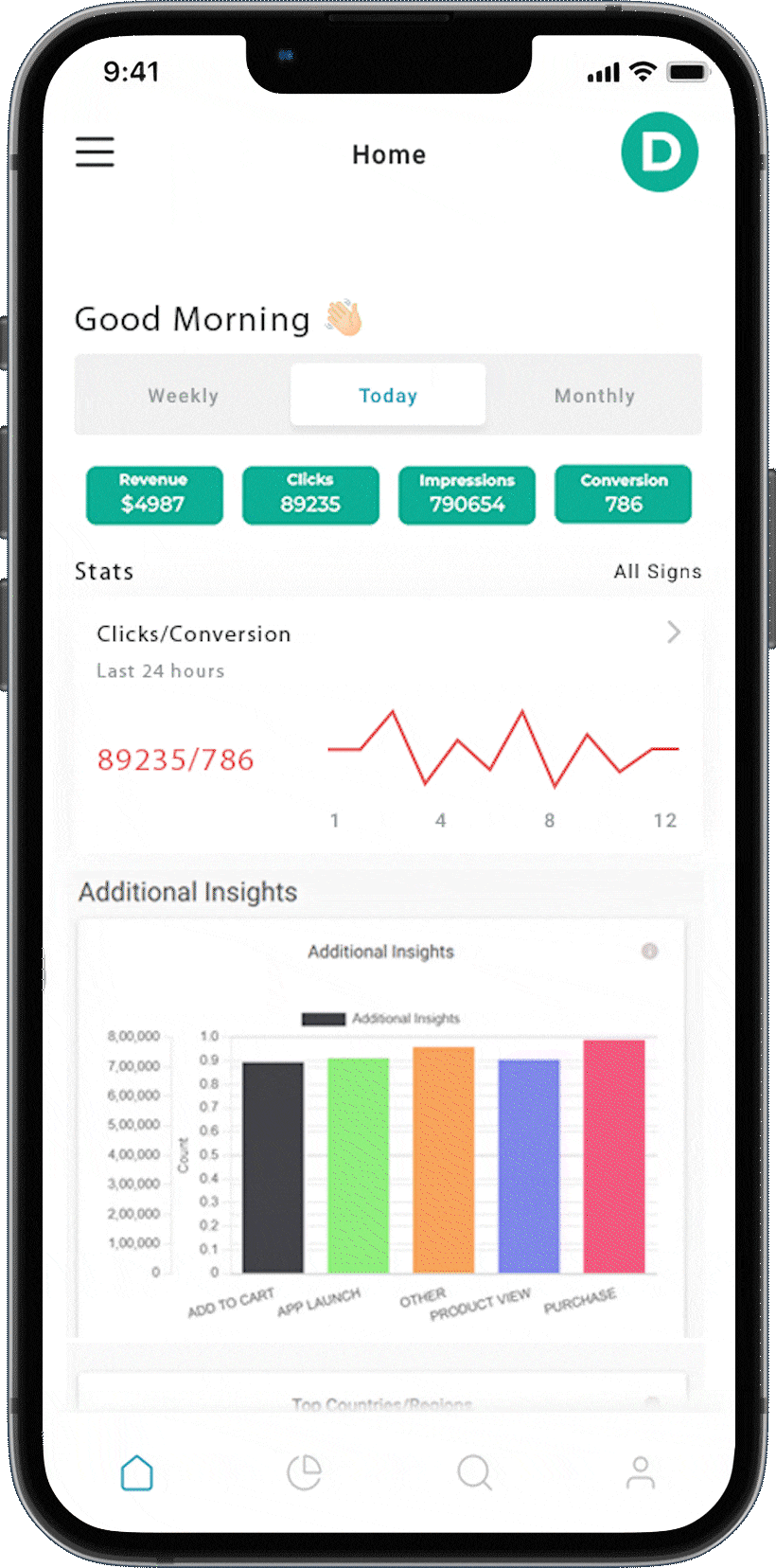 SDK or S2S integration
Combine the most connected SDK and server-to-server APIs for truly comprehensive reporting.
SKAdNetwork attribution
Overcome the limitations of iOS 14+ with a flexible, 360-degree solution.
CTV & OTT attribution
Reach the young audience with targeted ads on smart TVs.
All the features you expect, even more
In-app measurement
Define milestone events as per your audience features.
Uninstall & reinstall tracking
Track user lifetime value, monitor LTV fluctuations, pinpoint high-value users, and discover similar users to grow your user base.
Custom dashboard
Create dashboards tailored to needs for everyday analysis by utilizing our user-friendly interface.
Cohort & retention reports
Discover the performance of particular customer segments regarding installations, retention, and other metrics over a period.
Pivot tables
Get rid of complicated spreadsheets and simplify your marketing analysis for clearer marketing insights.
Set alerts
Stay informed about your campaign's effectiveness around the clock with notifications that can be sent to email or the Appcarry mobile app.
JOIN OUR COMMUNITY
We are trusted by over 5000+ clients. Join them now and grow your business.
235.000
Projects completed
Throughout every step, we will be there for you!
Speak to an expert at Appcarry to discuss how we can help to improve your campaigns.